About Ward Brothers & Associates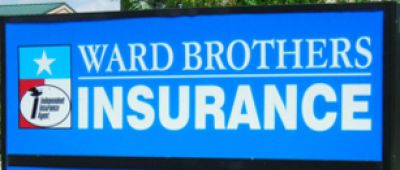 We are an Independent Insurance Agency, which means we represent many different insurance companies so we can find the one that is right for you. We can do the insurance shoping for YOU instead of you having to make numerous calls. Our goal is to provide you with the insurance you need at the lowest possible price, while providing you with the highest level of customer service.

Let one of our licensed professional insurance agents help you with any of your personal insurance needs. Ward Brothers and Associates would like to introduce you to the staff:

Independent Agent vs. Captive Agent

An Independent Agent can obtain insurance quotes from a variety of insurance companies to give their clients the best coverage and pricing available. Once a client of an independent insurance insurance agency the client can rely on that agency to notify them when their policy(ies) expire, handle the day to day changes required on those policies and in the event of a claim, be assured that it is settled quickly and fairly. In the event an insurance company was to cancel or refuse to renew a policy, the Independent Agent can look for the exact same coverage with another carrier without the client having to find another agent.

VS.

A Captive Agent is a person who represents only one insurance company and is restricted by agreement from submitting business to any other company unless it is first rejected by the agent's captive company. Therefore they are restricted from shopping other insurance companies. Examples are: State Farm, Farmers, Nationwide, and Allstate just to name a few.